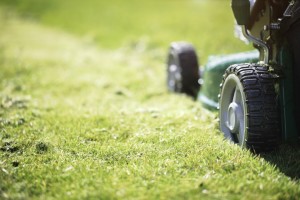 From daffodils to dandelions, the unmistakable signs of spring will pop up across the Pacific Northwest.
As a result, many districts may find that their grounds are in need of attention after the recent wet winter.
During this time of outdoor repair and replanting, it's important to remember to follow proper safety procedures.
The Occupational Safety and Health Administration (OSHA) has outlined common hazards associated with lawn and landscaping activities, which can be found here.
The chart below outlines the most common injuries that are incurred from grounds keeping, and also some viable solutions to prevent injury:
Primary Hazards
Solutions
Cuts or Amputations

Keep clear of rotating mower and brush-cutting blades.

Hand Injuries

Chemical Exposure

Read and obey Safety Data Sheets (SDS) information.

Eye Injury

Wear protective goggles when using blowers.

Hearing Loss

Ergonomics

Maintain comfortable mower settings.
Use safe-lifting techniques.

Vehicle Accidents

Make sure drivers are properly trained.
These hazards mirror what PSWCT see in our claims data. The top five injuries included strains, sprains, contusions, and lacerations. All of these injuries are preventable. Please make sure you communicate these tips to your grounds keeping staff to help them stay safe while they keep your campus green and beautiful.
During this time of renewal, we ask that you renew your commitment to prevention and safety.  Follow the simple steps outlined above and reap the rewards of safety.
Click here for more information on PSWCT's hearing conservation program.
Click here for more information on hazardous chemical management.