By Clairmonte Cappelle, Executive Director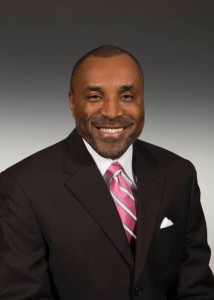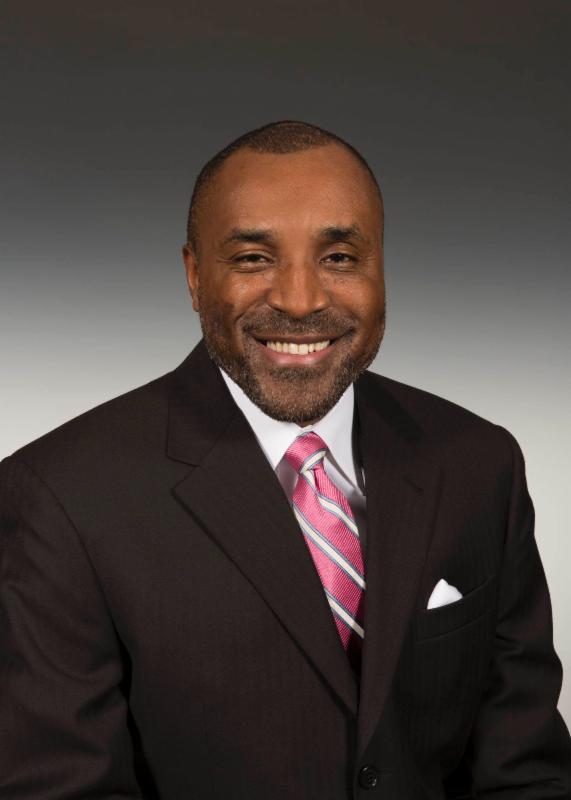 March Madness is upon us.  Whether you've spent days researching your brackets, or overheard your coworkers discussing theirs, chances are, you've heard about the NCAA Men's Division I Basketball Tournament over the past few weeks. Nationwide, a large portion of our country is paying a lot of attention to the teams competing.
The level of preparation done by each team is astounding: the strategy, the practice, and the steps taken to ensure success.  Here at Puget Sound Workers' Compensation Trust and Unemployment Pool, we bring that same level of commitment to claims management.  The old adage, "the best offense is a great defense," holds true. Our best defense is proactive risk reduction to minimize claims-related losses.
The timing of this tournament coincides with preparation and planning time for the next school year.  For our districts, the budgeting process is an important piece of that preparation.  Certainly, making plans for the 2016-2017 school year takes the same level of commitment to ensure success and avoid pitfalls. As you review your metrics and make your game plan, I'd like to make a few suggestions.  Consider these as your bracket picks to get to a place of risk reduction.
Staffing Budget:  Consider including dollars for post-job-offer physical assessments.  This is an effective way to ensure your newly hired employee is physically capable of carrying out the essential functions of the position, which reduces the potential for injuries.  Our "Spring into Safety" article highlights common injuries during this season. One thing to consider in looking at these injuries is whether some of them could have been prevented by evaluating whether the injured employee was physically qualified to perform the required duties of the position in the first place. Here at the Trust, we're exploring mechanisms to pay for that post-offer physical for the selected candidate as it is a worthwhile cost avoidance investment.  This would be akin to the hearing conservation program implemented in the 2014-15 school year. Stay tuned for more information on this front as developments occur.
Return-to-Work:  As you enter into bargaining with your units, consider your district's return-to-work plan.  Now is an ideal time to gain consensus around alternate duty jobs.  Here at the Trust, we  are emphatic that having an operational return-to-work program is essential for enabling injured workers to return to work and life. It is important to engage your injured employees about return to work as early as the onset of the injury and accommodate them where possible with light or modified duty work pursuant to work restrictions. Our article on return-to-work discusses the benefits to both the injured worker and employer in embarking on such a program. To demonstrate our commitment to this program, we have developed a role to collaborate with our school districts to remove return-to-work barriers as the return on investment is monumental.
Unemployment Costs: Unemployment benefits are also a source of risk for our districts. Having a sound understanding of when unemployment benefits are allowed for a former employee is helpful in identifying benefits that are being paid in error. At PSWCT/UP, we are in the business of avoiding near misses.  I encourage you to watch our PowToon that explains the reasons a claimant may not be eligible for benefits. (For those of you of a certain age, a PowToon is a fancy graphic that many of us would have called a cartoon back in the day.)
Chemical and Laboratory Safety:  We also want to encourage our districts to look at their chemical management. Over the last few months, we have had a special focus on chemical safety in schools, making sure our districts are in compliance with the new Globally Harmonized System and providing information on how to manage hazardous chemicals in schools.  As we recognize Poison Prevention Week, we know that harmful exposures to toxic chemicals can cause severe illness and injury, and we want to guide our districts in simple steps they can take to avoid unfortunate incidents. Read our article for tips and resources to prevent accidental poisonings in  school buildings. The Trust also aims to keep our districts current on changes to related laws and regulations. Our industrial hygienist has written an article which discusses the health effects of carbon monoxide emissions and recent changes to Washington State law about installing carbon monoxide sensors in schools.
In closing, the Trust and Pool recently held respective Annual Trustee Meetings. We love having the opportunity to connect in-person with our trustees and district contacts. At the Pool Annual Meeting in February, Board members made important decisions about changes to the Pool's bylaws and opted to keep the Pool's minimum reserve rate at 0.20%. At this year's Trust meeting held last week, one of our external legal partners, Deborah Flynn, shared with the group valuable information about fraud and surveillance. A representative from RTW, Inc., our nurse case management partner, conveyed the early success we have experienced in minimizing exposure associated with time-loss claims. Our actuary discussed the Trust's risk position and the Board's rate recommendation for calendar year 2017.  Trustees present voted to adopt a rate change of 1%.  You will receive a letter detailing your rate in mid-April.
One topic I also mentioned briefly at our Annual Meeting is that PSESD has formed a Safety Co-op to serve as a resource for school preparedness in the event of natural, man-made, biological, and technological hazards and threats. For more information about the PSESD Safety Co-op, please see the attached flyer or contact Jill Patnode at (425) 917-7839.
Best wishes for a safe and happy start to Spring. (And good luck with your brackets.)