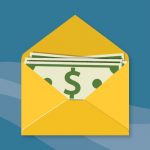 As you are aware from the May 2019 Sound Advice, the U.S. Department of Labor published federal guidance in December 2016 that changed unemployment compensation eligibility for both certificated and classified school employees. As a result, the Washington State Legislature updated several sections of the RCWs at the request of Employment Security (RCW 50.44) and the legislation took effect on October 1, 2018. One of the areas that was specifically impacted was reasonable assurance.
While Employment Security has promulgated general guidelines on how to comply with the new reasonable assurance requirements, there have been no definitive examples provided of an approved letter of reasonable assurance. Despite this, the Unemployment Pool provided member school districts with its best efforts guidelines to conform with the new change in state law. We are pleased to report that, to date, Employment Security has found our districts' letters of reasonable assurance to be satisfactory.
More updates on this will be forthcoming.
This does not constitute legal advice. For guidance on how this may apply to you, please consult with your Labor and Employment counsel.