By Clairmonte Cappelle, Executive Director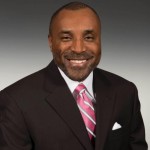 As we start a new calendar year and resume the school year after winter break, I am reminded of the commitment, creativity, and resolve school districts across the region and State have demonstrated to maintain a safe learning and working environment for staff and students alike.  During a time of unprecedented challenges that emerged from the COVID pandemic, this level of dedication is worthy of sincere praise.  Safety for oneself and for others became tantamount.  We were, and still are, reminded of the importance that safety plays in every aspect of our lives. 
Here at PSWCT, we place tremendous emphasis on safety, and the prevention of injuries and illnesses. Our mantra in that regard is that the best claim to have is the one that does not occur. We have made great strides in our partnership with our school district members to facilitate their adoption of a best-practice workplace culture through our slate of risk reduction programs. Our expert loss control staff stand ready to work with you in this regard.
More of our commitment to safety will be demonstrated as we explore additional ways we can assist our school district members to implement safety initiatives in the same manner we've supported implementation of return-to-work programs. Coming soon is our revamped service plan launch. Customized to each school district, each plan recommends specific ways worker and workplace safety can be enhanced by leveraging information gleaned from risk reduction audits that are conducted by our loss control and industrial hygiene staff. Our account managers will be calling to share this information and explore ways we might collaborate on the recommendations.
As we say goodbye to a year we'd all like to forget, let's continue our resolve and commit to a best practice workplace environment. While there's light at the end of the tunnel with a COVID vaccine, let us, individually and collectively, continue our work steadfastly to ensure that our staff and students are confident of a safe working and learning environment when they show up for their respective roles.