Safety can be fun. And to help you have fun with safety, we are introducing a new feature in Sound Advice – Spot the Hazard. Remember those hidden picture games in kids' magazines? This is the same concept.
To kick this off, we would like to direct you to a photo created by Worksafe BC for a recurring feature in their Worksafe Magazine, "What's wrong with this photo?"
We invite you to take a few minutes to review the picture below and see how many hazards you can spot. You can find the answers in Worksafe BC's key here.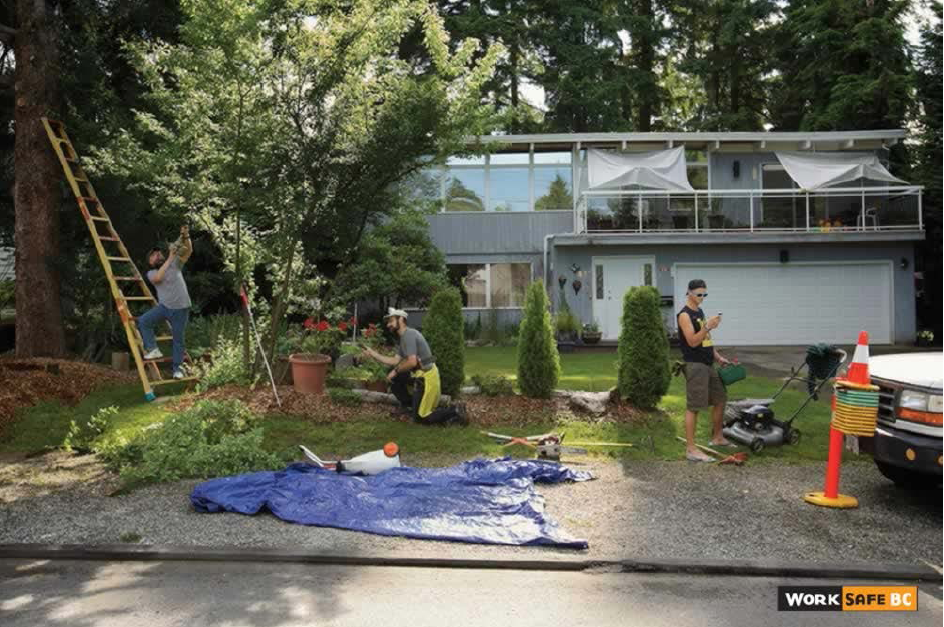 Just like with our students, we are using this fun activity as a learning tool. Please use this exercise as a reminder of what not to do. Have fun, be productive and stay safe!
Become a Hazard Spotter
Did you see a hazard we didn't spot? Let us know.
Did you witness a hazard and snap a photo before correcting? Share the photo with us for an upcoming issue.