According to the U.S. Department of Labor, the misclassification of employees as independent contractors is a serious problem.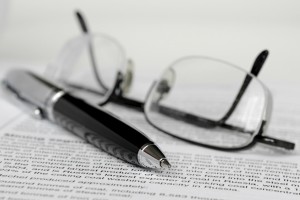 Employers who misclassify employees avoid paying their share of unemployment taxes, which depletes state unemployment funds and denies workers the unemployment benefits legally owed to them.
The Washington State Employment Security Department was recently awarded a $415K grant to hire two new employees who will audit employers who misclassify workers to avoid paying unemployment taxes.
The amount awarded to the Employment Security Department is just a slice of a larger $10 million in grants awarded to 23 states to serve the same purpose. The new auditors will work as part of the Underground Economy Unit, and will be part of a larger team of eight auditors working to find employers who are not classifying employees properly.
This issue has been widely publicized lately, particularly in the delivery driving industry, affecting companies such as Lyft and Uber. These companies maintain that their employees are independent contractors, which allows employees to have more flexible schedules.
A recent article in the Los Angeles Times discussed a lawsuit brought against Amazon by a group of drivers for Amazon Prime Now delivery service, alleging that Amazon improperly classified them as independent contractors. The plaintiffs claim that by classifying them as independent contractors, they were rendered ineligible for overtime pay, mileage reimbursement, and workers' compensation and unemployment benefits. Employers benefit from these types of classifications by paying up to 30% less in payroll costs, according to the National Employment Law Project.
As a result of this increased scrutiny on employee classifications, school districts may find themselves sifting through a higher volume of paperwork. As a best practice to avoid further auditing, and assist Employment Security with this important work, we encourage all of our districts to ensure they are correctly classifying employees and to return all forms and documents requested by Employment Security by the due dates indicated.
If you have any questions about this, or other unemployment issues, contact our Unemployment Pool Coordinator, Elisabeth Heerema.