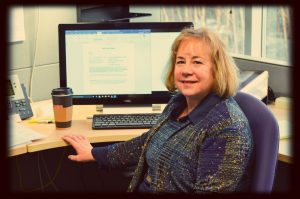 We know that returning injured employees to work in a timely manner improves outcomes both for the employee and the school district. That's why the Puget Sound Workers' Compensation Trust created a Return-to-Work position to address the gap between workers being released back to work and the districts being able to accommodate any light or modified duty restrictions.
Suzanne Metz has joined our team as the Return-to-Work Manager to lead this endeavor. She comes to PSWCT with over 15 years of experience in the return-to-work process.
Suzanne will be dedicated to managing the Return-to-Work Program for the Trust and supporting school districts as they return their injured employees to work. She will also work with the claims consultants, providing individual case management services to help our district representatives save money for their districts through lower claim costs and workers' compensation insurance premiums.

Why Return-to-Work?
While accident prevention is the best way to reduce overall injury costs, an effective Return-to-Work Program is the best way to manage claim costs and improve employee recovery after a work place injury has occurred. Statistics show that injured workers who are off work longer than 6 months have only a 50% chance of ever returning to their job.
In addition, there are real consequences to not working. Long term "worklessness" carries more risk to health than many "killer diseases" and more risk than most dangerous jobs.
There are many health effects of worklessness:
2-3 times the risk of poor health
2-3 times the risk of mental illness
Significant increase in risk of depression
Significant increase in overall mortality rate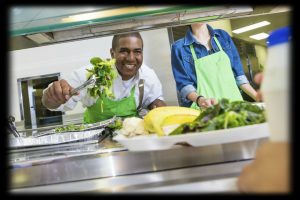 Benefits of Return-to-Work
In addition to decreasing costs in time loss, medical expenses, and insurance premiums, return-to-work programs provide many benefits:
May reduce risk of re-injury
Lowers costs in hiring and training of replacements
Shows commitment to employees
Maintains employer-employee relationship
Minimizes loss of productivity
Maintains skills of injured workers
Retains sense of job security for injured workers
Helps injured workers' well-being: they feel needed, retain their usual wages, maintain the level of fitness to do the job, see a reduction in stress levels and an improvement in self-image, and are ultimately more likely to return to work.
Our Goals
One of our key goals for 2017 is to bring stakeholders together for the best workforce outcomes. To achieve that goal, we are focusing on our Return-to-Work Interactive Process. This process ensures that all stakeholders are engaged and that all available return-to work options are thoroughly explored at the district level. Suzanne Metz will be calling all of our district representatives to introduce herself and to set times for on-site meetings to introduce the new Return-to-Work Program. We look forward to partnering with you in this important work.