Tools of Engagement:

10 Actions to keep your employees engaged at work.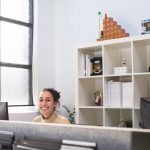 1. Acknowledge each employee as a valued individual contributor.
2. Continuously communicate vision/values/goals that must be accomplished.
3. Involve them in root cause analysis, gap analysis; identifying problems and solutions.
4. Provide them with the necessary resources to do their jobs effectively.
5. Be clear about performance standards, acknowledge progress and success.
6. Set and make one-on-one development time with each employee your top priority.
7. Set standards of tolerance, compassion and interpersonal workgroup support.
8. Identify, then remove frustrations and productivity barriers hindering progress.
9. Promote creating a positive work life – creating one's own positive environment.
10. Tend to your own work life, satisfaction and work engagement.
Let us know how these work for you!