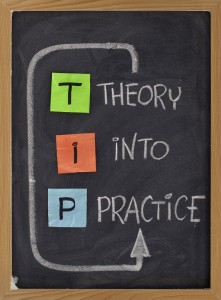 "Keep your head up and your neck stress down!"
It is no secret that our increased use of technology devices has caused our posture to suffer. This can have a damaging impact on our spines, especially if you are working off-site, away from your regular work station.
A study in the journal Surgical Technology International shows exactly how much strain we're putting on our necks. The further you lean forward, the more weight you are putting on your neck.
At 15 degrees, it's as if your head weighs 27 pounds.
At 30 degrees, it's as if your head weighs 40 pounds.
At 45 degrees, it's as if your head weighs 49 pounds.
When you're hunched over at a 60 degree angle, like most of us are many times throughout the day, you're putting a 60 pound strain on your neck. All that weight is bad, and it's putting extra pressure on discs in the neck and spine.
Easy Solution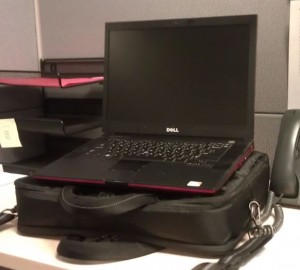 Are you using a laptop? Do you slouch down and angle your neck awkwardly to work?
Try this tip: As a short-term solution, use your laptop bag to elevate the laptop to a height that ensures the screen height is at eyebrow level. It will reduce your neck strain and keep you healthy at work until a permanent solution can be found! Our Loss Control staff are available to provide you with an ergonomic assessment.
http://www.ncbi.nlm.nih.gov/pubmed/25393825