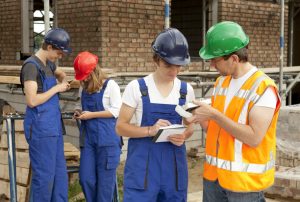 For a teenager, getting your first job is a rite of passage. However, this important milestone can be dangerous if employers don't take the proper precautions to make sure their young workers understand how to properly perform the tasks they are assigned. In a school environment, where teenagers are accustomed to looking to the adult staff for direction, this is especially important.
What You Can Do
A teen is injured on the job every 9 minutes, and workers under the age of 25 are injured twice as often as adults. Inadequate safety training and supervision are two potential causes of accidents involving young workers, and the consequences can be tragic. Just two years ago, a 19-year old was fatally injured in Duvall on his second day on the job.
To help prevent these types of incidents from occurring, OSHA has created a site for Young Workers that includes a rundown of employer responsibilities. Here's a brief overview.
Comply with relevant federal and state child labor laws. These laws dictate things like the kinds of tasks young workers can legally perform, as well as the times of day they can work.
Provide proper training to ensure young workers can recognize hazards and can perform work practices safely.
Implement a buddy or mentor system by having an adult or experienced young worker show new employees the ropes, and encourage them to ask questions.
Remember young workers are not "little adults" – find ways to communicate with them effectively by using a vocabulary they can easily understand.
Make sure any equipment operated by young workers is both legal and safe; label equipment that young workers are not allowed to operate.
Inform young workers what to do if they are injured on the job.
Additional Resources
OSHA – Young Workers
LNI Teens at Work Brochure
LNI Teen Worker Safety
LNI Youth Job Safety Resources
LNI Video: Real Jobs, Real Risks