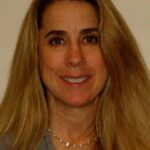 Say hello to Account Manager, Nancy Nichols who joined PSWCT/UP December 1 as the newest member of the Client Relations team.
Nancy is an experienced manager within the Workers Compensation field. She joined State Farm after graduating from the University of Utah with a BA in Health Sciences, and eventually handled complex and multi-billion dollar claims for the State of Utah. Nancy earned the Risk Pool Leadership Development Program Certificate through Association of Government Risk Pools (AGRiP) while working as a Claims Adjuster for WSRMP, where she developed a Capstone Project for the national pooling industry titled "Knowledge transfer: Along the Way Tool".
Nancy owns several other designations, including Associate in Claims (AIC) and Senior Claim Law Associate (SCLA), but it is her technical expertise and interpersonal skills that will prove to make a lasting impact on our teams and district contacts. In fact, she wrote on her profile that "Relationship Building" was one of her primary work goals!
She is a published author and was a competitive pre-Olympic gymnast as a child when she'd spend six days a week, five hours a day in the gym. You will recognize her enthusiasm which served her well as a member of the competitive University of Utah Cheer squad. Her list of favorites include Liane Moriarty and Ken Follet stories, To Sir with Love, the Greek Islands, anything shrimp, and Roundabout by Yes. (Except for the gym part, some of my favorites too!)
Please join in welcoming Nancy Nichols to PSWCT/UP!